November 10 2011
5
10
/

11
/

November
/

2011
01:24
Today new stock has started arriving - some backscratchers and electric sock warmers. The back scratchers were for a customer who were asking for her husband and the sock warmers because I thought they would be a good idea. I showed them to Ron from the Fishing Tackle stall because they were originally made for fishermen in the Nordic Sea.
But most of all I look forward to the new travel shower chair arriving tomorrow.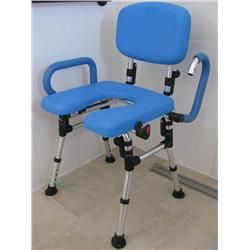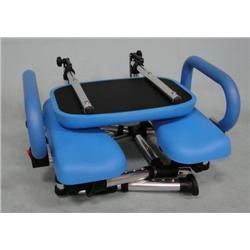 TRAVEL SHOWER CHAIR with PADDED U-SHAPED SEAT and FLIP ARMS
With Carry Bag
Even better here's a video of Guy showing it off
I am confident that I will take my shower chair with me next time I travel but I actually think that the bath seats, which fit on a bath and makes tubs accessible are also fantastic. This would solve the problem of the lack of roll in roll out showers especially in hotels which only have baths.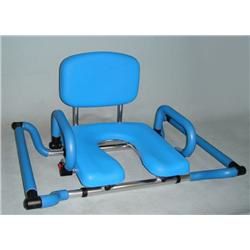 The Travel Bath Seat easily breaks down into four parts - and no small fiddly screws to lose - making it perfect for storage and travel. The blue padded backrest provides comfort and support and the non-skid padded seat has a U-shaped cut out to facilitate personal hygiene. Foam padded armrests offer further support and flip up to ensure manoeuvring onto seat is easier. The arms are secured in the down position by a push-release catch for greater security.
The bath supports are adjustable on both sides to adjust to the widths of different baths. And they have non-slip rubber sleeves, which combined with the curved design prevent the seat from moving whilst in use. The frame is made from aluminium making the chair both lightweight and corrosion resistant.
The seat divides into 4 parts: the main seat, the back and the 2 bath supports. This allows is to be packed down into a suitcase or it's own carry bag.
Altogether, this is an excellent bath seat for disabled people. If you have a bath tub with a handheld shower, it is as comfortable and practical at home as it is convenient to pack up and taken away with you.